Spaceship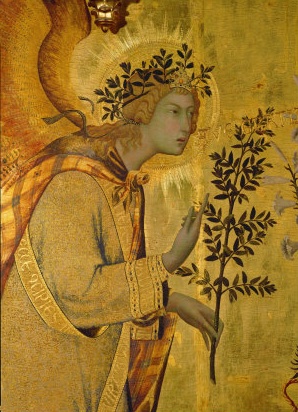 ---

♥ Let us learn C ♥
♥ and Linux tmux Vim ♥
Spaceship - First Notes
First Links
Content
Spaceship - First Notes - First Links
Notes
Links
International Space Station - WP
List of space stations - WP
---
Plan
SP MG C SS
C Linux Shell security Kali Arduino electronics math calculus physics mechanics exabytes SS MG autarkism psychology SP - medical_care science politics/law/justice - childcare school HH cooking cleaning art sports PE N P ...

Thu 2019-1-17 Auckland 10:00-14:00

• SP als Grundlage 24/7 essentiell nötig - Einigung und Akzeptanz von SF und AM, auch GB(e)
• MG - FI O HH - Kids (Heim-)Schule Nanny
• C - Ubuntu Trisquel tmux Vim Linux Blender etc.
• Kein Interesse der Weltbürger an allem
• NZ Visum - (Heim-)Schule engl./dt. - Nanny - schwierig international für SP SS Start - besser Berlin - als extreme Disziplin zur Vorbereitung auf von der Weltgesellschaft isonliertes Leben auf engem Raum mit mehreren erstmal fremden Menschen für lange Zeit bzw. lebenslang - AM Rat dazu

• Zeitdruck wegen GW 80m Ozean-Anstieg, weltweite Wüstenbildung und Brände, extreme Methan und CO2 Ansammlung, politischen Spannungen, Überbevölkerung etc.
• Autarkie für alle Beteiligten ohne Schadstoffe und gänzlich frei von Müll-Absonderung
• Professionelle Betreuung auf allen Ebenen: MG, Technik, Medizin, Kunst, Sport, PS, SP etc.
• 300 Exabytes mit dem gesamten Weltwissen zusammenstellen
• Arduino SS - Kontakt zu ISS

• SS kaum erschwingliche Kosten oder Leistungen nötig
• SS konkrete Kenntnisse erlangen und Planung zu: Sicherheit - Gravitation durch Zirkulation o.a. - Fluggeschwindigkeit durch Sonnenlicht oder Kernkraft - Schutz vor Raum-Partikeln, Brocken, Planeten Gravitation etc. - Raumtemperatur gegen -272 °C - Quantencomputer und synchrone Kommunikation - u.a.
• Schrittweise alle SS-Module bauen und kontrollieren/steuern, bis zum ersten voll funktionsfähigen SS
• Erschaffung neuer SSs aus den schon gebauten
• Massenproduktion von SSs für alle Menschen, Tierarten, Pflanzen etc.

• 2 Wege: Interessenten und Teilnehmer
Sun 2019-1-20 Auckland 21:05-21:45
MN für AM
• GBs Grundlagen sowie alle Weltreligionen und Weisheiten bilden die Grundlage - GB scheidet persönlich für die neuen Entwicklungen aus - FO bestimmt alle Regeln ab hier zusammen mit SF und AM, ebenso mit allen Teilnehmern, nicht aber Interessenten
• CB nach SFs Definition liegt allem PE zugrunde und bildet die 4 Beziehungen
• Der SP MG C SS Plan gehört stets als Gesamtheit in Entwicklung fest zum MN dazu
Tue 2019-2-19 Auckland 21:52
• Security
---
About Feroniba
EHF Guidlines
Please introduce yourself:
- What is the number one problem you are driven to solve, and why is this important to you? - How do you want to connect with New Zealand and the EHF community and why is this important to you?
- Talk as freely as you can.
(- Please include team members in your video.)
Please don't:
(- Go over 3 minutes.)
(- Add background sounds.)
- Read off a script.
- Feel like you need to create film festival level video quality.
Draft FO - 3 Min
•
Draft FO - Full Length
• Hello - I am Feroniba Ramin Hassani, born from my German mother Ingrid and Iranian father Sadi in Hamburg, Germany in 1962, have 3 siblings, am now 57 years old
• I moved aged 5 with my family to Teheran, Iran, where my father soon became a cultural general director, also directing the opera house 'Roudaki Hall', the 'Teheran Symphony Orchestra', and writing famous books and magazins for the Iranian people
• There I visited the German school, performed as a prodigy since age 8 classical piano concerts including concerts with orchestra, and returned aged 15 to Germany, visiting secondary school in Baden-Baden and later in Berlin, studied music, piano and composition in the Freiburg highschool, Germany, audio engineering in the School of Audio Engineering SAE Berlin, Germany, wrote a lot of own compositions including soundtracks
• Still from my early childhood on I decided to dedicate my life to the main problems of the world, understanding them as wars, racism, discrimination, egoism, ecology and polution, overpopulation, 3rd world etc. - my choice was giving interreligious, philosophical and psychological work priority, and I became mainly a life coach beside everything else
• I became father of 4 children, still living with 3, Gabriel aged 9 and twins Moses and Sofie aged 5

• I also lived in Hawaii, London, Vancouver Canada, Rio de Janeiro, Oslo, and visited many others - since 2006 we own a 10 apartment house including 2 additional shops in Leipzig, maintain 2 flats in Berlin since 1996, and can live since many years entirely from the outcome - always inspired to move again to the best place we love most, which now became New Zealand :-)
• In May 2016 I heared for the first time about climite change and an eventual 6th mass extinction - that changed everything, and our family decided to exclusively dedicate to it all our time and efforts - the results are:
a) Living in New Zealand as the best country of choice for ... reasons and reaching out to the world from here
b) Inspiring the world to build as many small completely autarkic groups of 6-12 people and combine them in the most efficient, convincing and personal ways, aiming to decide every step including all groups and each member, without ever producing any waste
c) Starting immediately building completely autarkic houses, mobile homes, ships, and finally spaceships for maximum 8 billion people, additionally for animals, plants, minerals etc. - more details about the whole concept on climatesymphony.com
• The concept and offerings of the EHF to help us becoming residents in New Zealand and participants of the EHF, getting facilities to connect to the country and the people in such a personal way inspired us 100% in every detail - therefore we take it very serious to become accepted members and hope our presentation, but mainly our focussed work and actions will reach your hearts and finally the heart of every being on earth - looking forward meeting you all and coming together in all kinds of wonderful ways - bye for now
Draft VE - 3 Min - PDF highlighted
Hier ein Entwurf für das 3-Minuten Video. Hatte es erst viel zu lang, aber jetzt sind es ca. 2 Minuten und du hast bestimmt einiges zu ergänzen:
Hi there, I am Feroniba Ramin Hassani and I am 56 years old.
The most important issue for me to solve is acting on climate change. I think it is the most severe and urgent threat on earth and we need to act right now. I believe we can do so on a community-based level meaning we need to prove that we can live together in small groups (6-12 people), autarkic, self-sustaining, vegan, waste-free, taking care of and supporting each other as individuals, showing that it is possible to live with love and respect for all of earth's creatures. Then we can inter-connect and reach out to other individuals and groups, link them all together. We need to involve experts from all areas, doctors, scientists, engineers, politicians, teachers. We need to support diversity, culture, art, religion, be inspirational, and preserve the world knowledge. We need to re-make living possible on earth, on sea and also reach out for space. It is a vision, and it might fail and we might need to adapt and change but not acting on climate change is not an option for me.
New Zealand is incomparable with its open-mindedness, its diversity, respectfulness, indigenous relations and the potential to grow that is still here. I have been here with my family for half a year now and I would love to initiate my project Climate Symphony in NZ and reach out to the world from here.
The Edmund Hillary Fellowship and its ideals are perfect. I wish to use and contribute to its work and network. I believe, we need to be bold and courageous, go against all odds, willing to take risks, stay true to ourselves, be inspired and inspire, connect with others, learn from each other and we need to do it now. I am looking forward to hopefully meeting you all in person and would love to become part of the Edmund Hillary Fellowship's future. Thank you.
Draft VE - Full Length

Mein erster Versuch, den ich dann nicht zu Ende ausgearbeitet habe, da zu lang:
1) Introduction
- Hi there, my name is Feroniba Ramin Hassani and I am 56 years old.
- I am half German and half Iranian and grew up in both countries, deeply learning about both cultures 'East' and 'West', their differences and how to understand them and combine them.
- The project I am applying to the Edmund Hillary Fellowship with is centered around climate change. I basically stopped my life and all I was doing abruptly in 2016 and became active against climate change. So first let me give you an idea of what I was doing before 2016.
- My father was the minster of culture in Iran and supported spreading Western classical music. From an early age on I have been playing the piano, studying the history of classical music and giving concerts on big stages. Since then my life has been centered around art, music, concerts, CD productions, audio engineering, composing, owning a gallery, helping other artists, life coaching etc. BUT
- The question of the meaning of life and how to strive towards the best you can do was just as important if not more important to me ever since I was a child. I was born into a family of Christian and Muslim background and my mother was interested in Hindu and other religions. So I immersed into learning about philosophy, psychology, the world religions, living in different communities and I collected what really worked for me in practice, meaning in real life. How to be a better and loving person striving for the highest possible good.
2) Climate Change
- And that is what brought me to climate change in 2016. Ever since then I have been learning and researching about climate change, its history, the severity and all the other factors that make the global situation even worse like: the melting of the ice caps, the rising of the sea level, the change of sea currents and its devastating effect on life in the seas, CO2 and Methane oversaturation, extreme droughts and weather change, the rise of human population on earth and economic, political and ecological factors that play a role as well.
- I was shocked that this 'problem' is not only most likely irreversible but happening right now meaning that within the next five years most life on earth will supposedly end.
- I was even more shocked that neither politicians and governments nor corporations seemed to really react to this global phenomenon.
- Then my question was: can I do something and what can be done? I am not a scientist so first of all a hypothetical question: if climate change is not true or not as severe as some scientists say and we do not act at all, everything will be ok. And if it is not true and we do act, it will be extra effort but it will only improve life on earth. But if climate change is real and we do act, we have at least done all we can and might even succeed. And if climate change is real and we do not act? So my answer was quite simple: there is no way not to act. - But can I really do something about it as a small person? Most people either say:
a) climate change is not real and I will not do anything about it or
b) it might be real but there is nothing I can do about it, it is the politician's job or
c) it might be real but it is depressing to think about it and so I will just ignore it (consciously or subconsciously) and continue with normal life
d) it might be real but we will all die anyway so I might just ignore it and die with all the others when the time comes or even die right now
e) it might be real so since everything will go down eventually anyways I might as well exploit the situation and become a criminal to have more for myself while the time lasts
- And then I was completely shocked. Yes, actions might be in vain but I would rather die trying.
3) Climate Symphony
- My vision is to build community-based solutions.
- A1 We need to prove that we can live together in small groups (6 to 12 people) so that it stays personal. We need to be multi-cultural, open-minded, respectful with one another, with others and all of earth's beings.
- Of course we need to be vegan and autarkic. We need to prove that is it possible to be self-sustaining and no waste.
- A2 Interconnecting them with one another and possibly other groups
- A3 Focussing on the individual: what is each person's need, his/her inner nature, how can we support each other
- A4 Solving interpersonal struggles - support everyone's freedom (as per astronauts on the International Space Station (ISS), this is one of the biggest challenges for people living and/or working together, especially in tight space, Wikipedia article 'stress': 'All the conditions necessary for murder are met if you shut two men in a cabin measuring 18 feet by 20 and leave them together for two months.')
- A5 Showing that it is possible to live with love and respect for one another and for all of earth's creatures
- A6 Involving experts in each area like GP's, engineers, scientists, technicians, politicians, teachers etc.
- A7 Supporting culture, religion, art, science etc.
- A8 Striving to make permanent self-sustaining autarkic life and habitation possible on land and on moving vessels like caravans, ships and in air & space (including creating gravity); moving between the different living environments
- A9 Preserving the entire world knowledge (estimated approx. 300 Exabytes; 1000 Terabytes = approx. 1 Petabyte, 1000 Petabytes = approx. 1 Exabyte - Terabytes, Gigabytes, & Petabytes: How Big Are They? - lifewire.com - All the Digital Data In the World Is Equivalent to One Human Brain - By 2007, 94% of the world's info was digital - popsci.com - How much information is there in the world? Scientists calculate the world's total technological capacity - University of Southern California - phys.org)
- A10 Climate Heroes - climateheroes.net - will additionally present all productive people and institutions we know about up to date which improve solutions for climate change problems
4) Why NZ
5) Why EHF
6) Other projects before that
Places - Hamburg Teheran u.a. Baden-Baden u.a. Freiburg Berlin Munich Heidelberg (Berlin) Hildesheim Leizig London (Berlin London) Vancouver (Leipzig Berlin) Rio (Leipzig Berlin London) Oslo (Berlin Leipzig) u.a. Auckland (Berlin)
---
Notes
1 •
---
Links
Außenposten im All - Die ISS wird 20 Jahre alt - n-tv.de
How does the International Space Station work? - YT
The Best Tour of the International Space Station - Inside ISS (HD) - YT
HOW IT WORKS: The International Space Station - YT
What it's like to fly the Boeing Starliner CST-100 Spaceship - YT
A Space X Factory Tour With Elon Musk - YT - Elon Musk's Nasa Interview - YT - Elon Musk Attacks The School System - Elon Musk News and Video 2019 - YT - Which programming languages is Elon Musk proficient in? - quora.com - Blastar for HTML5 - game created by Elon Musk 1984 at age 12 - RIP Harambe Rap by Elon Musk - Soundcloud.com
MAVEN - Mars - WP
Mars Making the New Earth | Full Documentary - YT
Gravity - WP - Fundamental interaction - 4 - WP - Artificial gravity - WP
Artificial Gravity Is Possible - YT
Gravity with an ON/OFF Switch | André Fuzfa | TEDxUHasselt - YT
Anti-Gravity Wheel? - YT
KERBOL 0 | 100% Stock Low Solar Artificial Gravity Station | KSP 1.6 - YT
Artificial Gravity Generator | Cosmic Matrix Theory Pt. 1 (Movie) - YT
RCoA ARIES Talk: Anaesthesia and Space by Kevin Fong - YT - WP
Why SpaceX Built A Stainless Steel Starship - YT
Joe Rogan - Neil deGrasse Tyson on Why There Aren't Flying Cars - YT
GeekTech - YT Channel - ✪ TOP 5: BEST Portable SOLAR POWER Chargers You NEED To See - YT
Space Elevator Connecting Earth To Space Station - deGrasse Tyson - YT
How High Can We Build? - Vsauce YT
Building a Homemade Spacecraft - YT - How technology has enabled anyone to put a man in space | Mads Wilson | TEDxBerlinSalon - YT - Copenhagen Suborbitals: The Incredible DIY Rocket Scientists on a Mission to Send a Human to Space - YT - The full story of the Nexø II mission August 2018 - YT - Building the manned capsule for the Spica rocket - YT - copenhagensuborbitals.com
How.to.Build.a.Starship.720p.HDTV.DD5.1.x264-CtrlHD.mkv Michio Kaku - YT
Neil deGrasse Tyson interviews Elon Musk: The Future of Humanity - YT
SpaceX Starship and The Von Braun Rotating Space Station - YT - gatewayspaceport.com
The DIY Rocketeer Building SpaceX Replicas of Self-Landing Rockets
---
Sessions
• Session 1 • Sat 2018-11-24 Auckland 16:30-17:00 WR spaceship.html - start ♡♡♡
---